Macro @50m Above Sea Level
50 meters above sea level, is where i do regular hiking. also, a little hill where i used to walk the dog. and this little hill features some interesting creatures!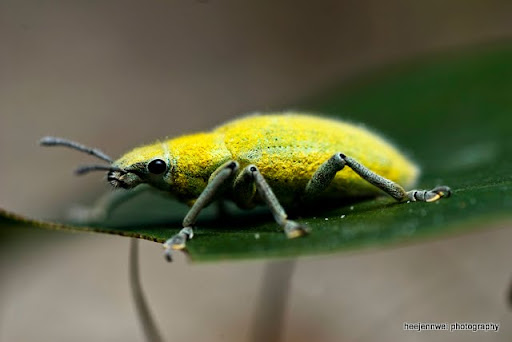 a yellow weevil, seem covering with some bristle fur... pretty awesome! there's some tiny breathing holes on its' body too. and i'm totally loving its' paws.
i was trying to look for hopper around the grass, then i stumble upon this lynx spider! just quarter size of your index finger nail! freaking tiny! and i have no idea what did i shot until i look thru my screen, it caught a hopper! pretty amazing. and the hopper look at me as if screaming for help. poor little fella. sorry mr hopper, i was looking for you but i never thought it would end up this way =/
macro is fun! cheers!
bonus:
from left. Ed, Kurt (my sifu), me, Sam